WARNING: This product contains nicotine. Nicotine is an addictive chemical.
Only for adults, MINORS are prohibited from buying e-cigarette.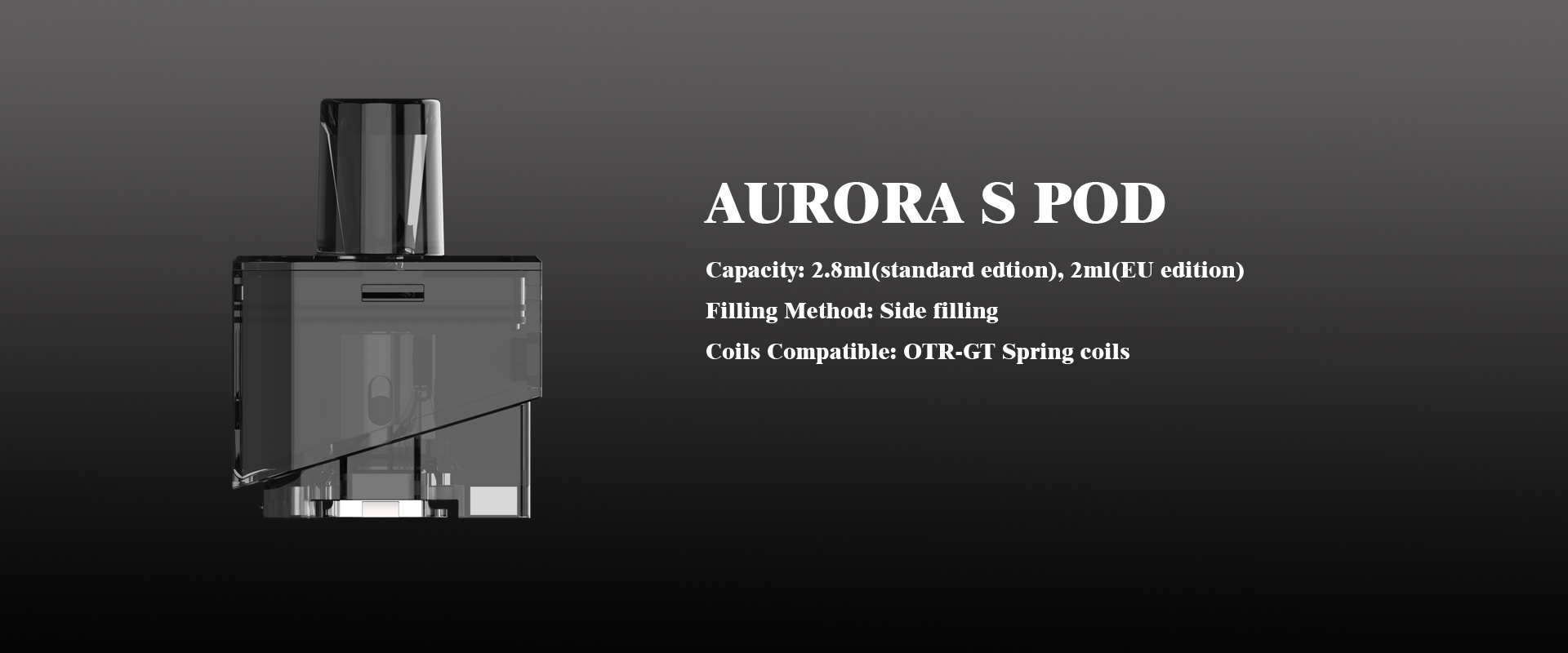 Aurora S Pod is a refillable replacement pod for the Aurora S Pod Kit that's can compatible with OTR-GT coils.
There are two capacity editions for this pod, 2.8ML capacity for standard edition and 2ML for EU edition,
and a side-filling mechanism helps you avoid leaks and spills.
x