WARNING: This product contains nicotine. Nicotine is an addictive chemical.
Only for adults, MINORS are prohibited from buying e-cigarette.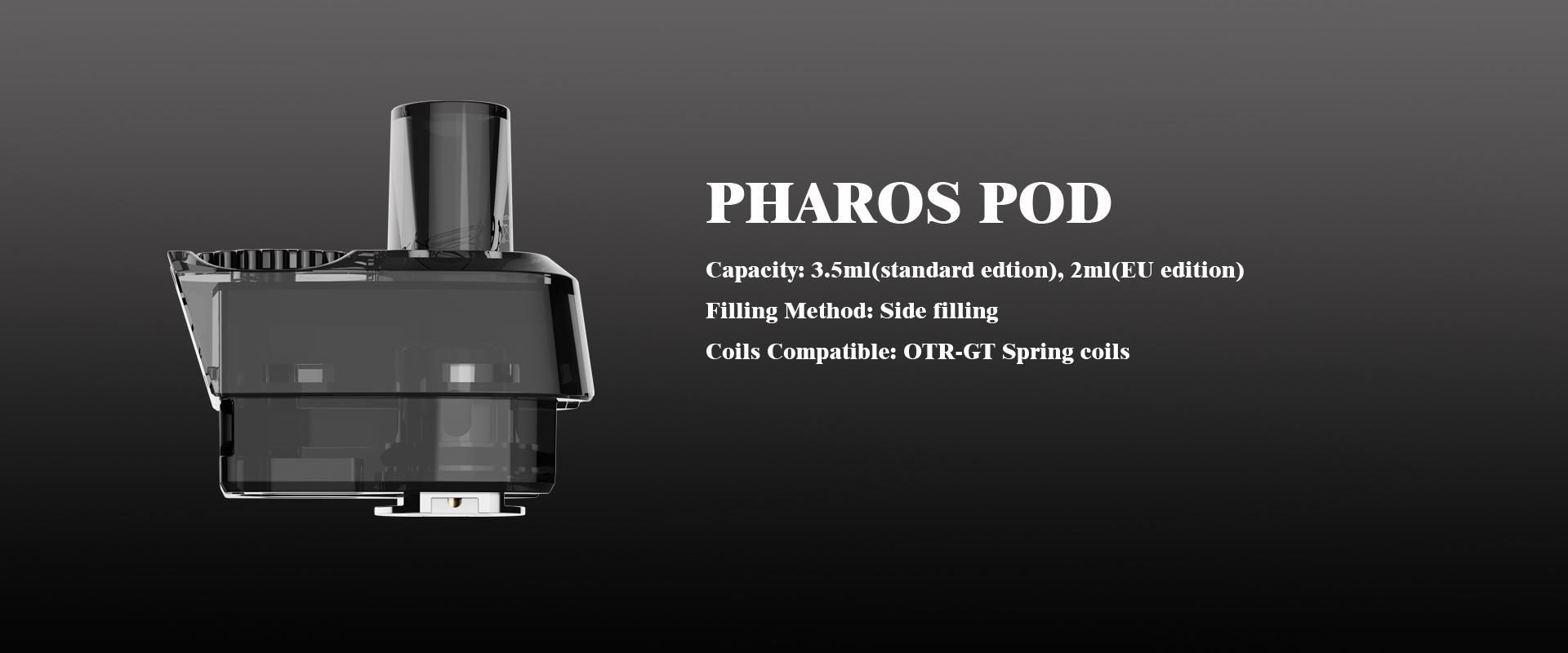 Pharos Pod is a refillable replacement pod for the Pharos 40W Pod Kit that's can compatible with OTR-GT coils.
There are two capacity editions for this pod, 3.5ML capacity for standard edition and 2ML for EU edition.
It comes with the adjustable airflow plate on the top and can be rotated to adjust the air input.
x